Residential Exterior Painting:
The walls of your house are the first thing that visitors see. Stand out from the rest of the neighborhood with a Greco Painting, Inc. exterior finish. Our repertoire of expertise includes stucco repairs, door and window painting, fascia replacement, patio covers, decks, railings, and wrought iron repaints.
In Tucson we are constantly battling the elements. The reason behind any exterior painting is to not only make your home look great, but to protect from damage caused by heat, water, rust, corrosion, insects, and mold. Modern paint that have latex formulations help to mitigate some of this damage and are widely used in exterior and some interior wall paintings. Paint with latex formulations also helps with post painting clean-up and smells most commonly associated with petroleum and polyester based paints.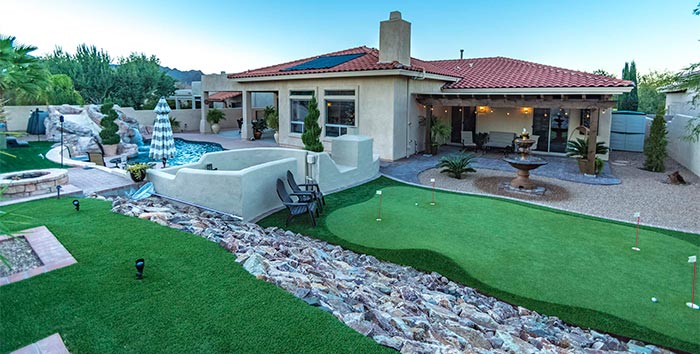 At Greco Painting, Inc., we are meticulous with our painting. Because we know how valuable your home is to you, we only apply paint to the intended surfaces and take extra precaution to cover and not have any spillover paint applied to finishes and other valuable surfaces. We also know the importance of maintaining a comfortable work environment inside your home. Out of respect for you and your neighbors, we don't play loud music or talk loudly while working. In addition to painting accurately and maintaining respectful volume levels, we also make sure to keep our site orderly while working and do a thorough cleaning of the worksite after the paint job is done. All our staff are hardworking dedicated professionals who know the importance of respect, whether it be for your physical possession and spaces or the ambient noise level.
Our process for exterior painting projects starts with covering all surfaces (sidewalks, driveways, roofs, plants) that may be affected by paint. We then prepare all surfaces before painting; this may include a power wash. The preparation of surfaces helps to ensure that there will be a uniform finish. Next, we consult the client proposal, prime, and complete the paint job to exact specifications. Greco Painting, Inc. proudly uses Dunn Edwards Paints, Benjamin Moore, PPG, and Sherwin Williams Paints. After painting, we restore outdoor areas to original set-up and clean any debris that may have occurred during the work. The last step is a final inspection with the client to guarantee customer satisfaction.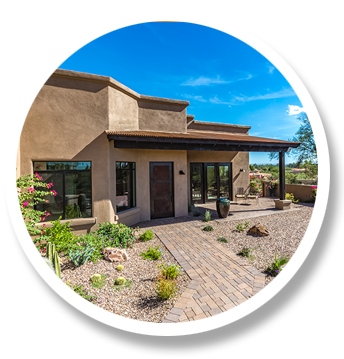 The average home buyer sees a freshly painted house as being worth 67% more than one with old, stressed paint.